It was very, very, inspirational and fun. I ran another session of Birthday Greetings Kata, facilitated an open space on the Hexagonal Architecture. London is a city I love to visit, and the Church House location, is fantastic: just a few steps from Westminster Abbey.
And I had the authors sign my copy of GOOS (I believe every good book should have an acronym… and I don't like GOOSGBT :-) )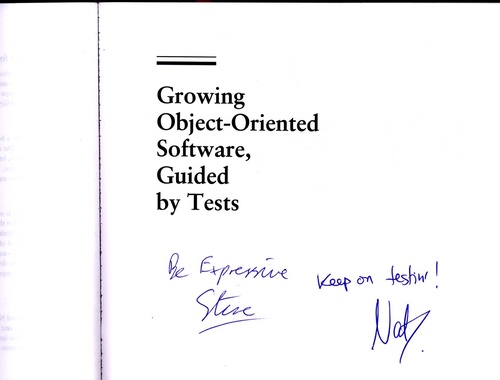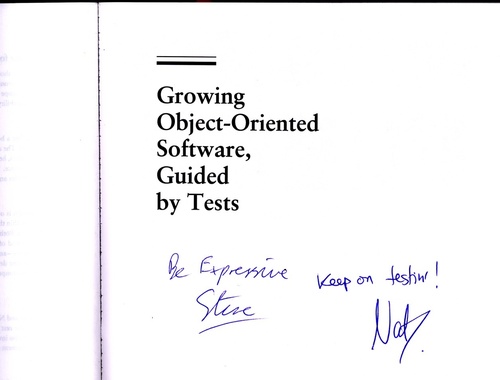 Thank you guys! I have a feeling this book will be a good companion in my re-discovery of OOP.